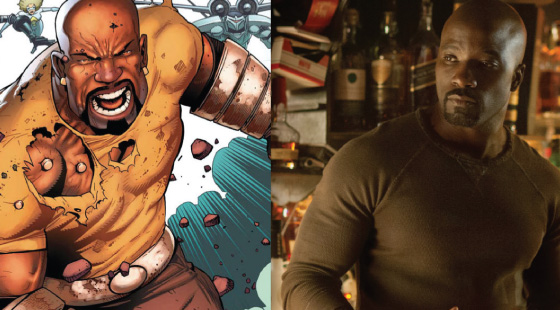 Mike Colter made a fantastic debut as Luke Cage in Jessica Jones
Appearing in a grand total of seven of the 13 episodes. It only made us more excited to see the focus shift to him in his own series of adventures in 2016. The character we were introduced to in Marvel and Netflix's second series is a strong and confident man. Carrying some serious emotional damage. We expect the show to both develop that and explain where it all came from.
Created by the writer/artist team of Archie Goodwin and John Romita, Sr., Luke Cage was initially inspired by the emergence of Blaxploitation films. He was launched into the Marvel universe in 1972 with his own series Luke Cage, Hero For Hire. The character's main superpower is that he has unbreakable skin that cannot be cut or burned. A result of an experiment that was conducted on him while he was imprisoned for a crime he didn't commit.
The Story As confirmed by star Mike Colter. The events of Luke Cage will be set a few months after what unfolds in Jessica Jones. Allowing the show to both have some breathing room from the plot of that show and set up its own plotline. Of course, like both Daredevil and Jessica Jones. It's fully expected that the events of the past will very much influence the events of the present in the third original Marvel/Netflix show. Though the central location of events will be moving from Hell's Kitchen over to the neighborhood of Harlem.
As for the central villain of the show (in the vein of Wilson Fisk and Kilgrave), it's been speculated that part could belong to Willis Stryker. A childhood friend of Luke's who takes a divergent path in life and falls deep into the crime world (ultimately framing Luke for drug possession and getting him sent to prison because Willis loved Reva Connors and she chose Luke over him). Given that an actor hasn't been hired to play Willis Stryker yet, however, we're not sure how true this rumor is.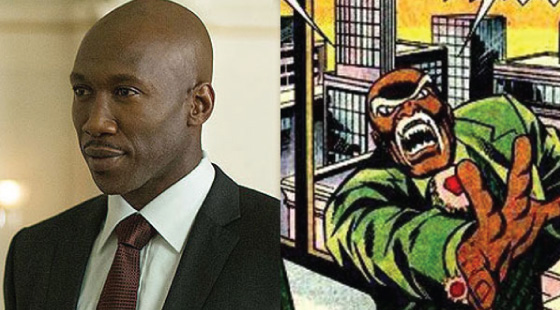 Cornell "Cottonmouth" Stokes
Actor Mahershala Ali got a taste of the franchise world starring in both halves of The Hunger Games: Mockingjay finale. But now he is going to be an important player in the Marvel Cinematic Universe with a key role in Luke Cage. In September 2015 it was officially announced by Marvel that Ali has been cast to play Cornell "Cottonmouth" Stokes in the upcoming show.
In typical Marvel fashion, we don't really know much about how Stokes will be portrayed in the new Netflix series. But he has been described as a Harlem nightclub owner who has quite a bit of power in the criminal underworld. It hasn't been fully revealed how exactly he winds up crossing paths with Luke Cage. Given that the hero tries to lay low as a simple bar owner. But it's been reported that Stokes' criminal activities wind up threatening Luke's world.
From Hunger Games to House of Cards. Mahershala Ali has demonstrated the ability to project a very powerful quiet intensity. That should serve him quite well as Cornell Stokes. Whether or not he will have the super strength and sharp teeth of his comic book counterpart is unknown. But knowing the series we can probably expect them to be worked in somehow.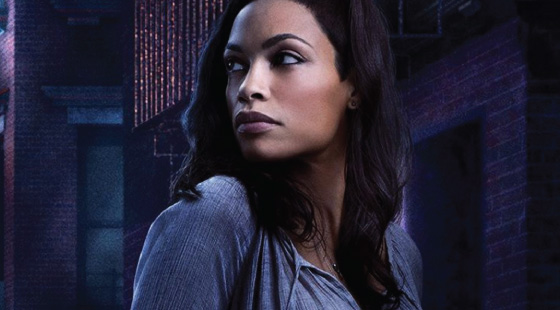 Claire Temple
We first met Rosario Dawson's Claire Temple after she dug Daredevil's bloody, damaged body out of a dumpster and into her apartment. Since then we've learned that she has a very important and much larger role to play in the Netflix-based portion of the Marvel Cinematic Universe. Similar to how Agent Coulson and Nick Fury kept popping up in MCU movies before the Avengers united. Claire will be the character that ultimately ties all of the characters with Marvel Netflix shows together.
It's worth mentioning that Claire Temple in the comics is actually a romantic interest of Luke Cage's. Though the character has been portrayed very differently and reinvented as Night Nurse in the Marvel Netflix shows. Given Luke's connection to Jessica Jones, it's unclear if the he and Claire might get together somewhere down the line, let alone in the first season of Cage's solo show.
Misty Knight
Like both Daredevil and Jessica Jones. Luke Cage will have a supporting cast filled with both notable and obscure characters from the comics, and this one happens to fall more into the latter category. Misty Knight is perhaps best known in the comics for being outfitted with a Tony Stark-provided bionic arm that she uses to help combat evil and help superhero allies. While it's unclear if that will be a part of her character in the Marvel Cinematic Universe. We will at least get an introduction in the latest Netflix superhero show.
In Luke Cage, Misty Knight will be portrayed by actress Simone Missick, but not much has been revealed about the role she will be playing on the show. We know that she will be a Harlem police detective and the partner of Detective Rafael Scarfe (more on him later). She has been described to have a "strong sense of justice," but not much has been revealed about how she will find herself on Luke Cage's trail.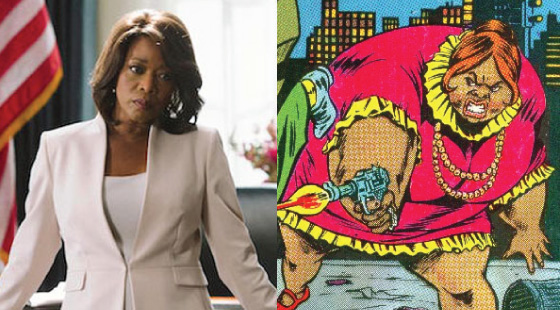 Black Mariah
In the comics, Black Mariah is a gang leader who runs a pack of New York criminals called The Rat Pack. They're a rather despicable bunch. They're known for riding around in a stolen ambulance, picking up dead bodies, and stealing any and all valuables that they have on their person. Mariah and the gang end up crossing paths with Luke Cage after he is hired to hunt down a body that she stole. All that being said, it looks like the character will be portrayed much differently in the third Marvel Netflix series.
In August 2015 it was officially announced that Alfre Woodard was joining Luke Cage in a significant role. What's interesting about the character description is that she is referred to as "a powerful woman in local politics". Which you'll notice doesn't exactly sound similar to the person outlined above. There are many instances where Marvel Studios has applied familiar names to new personalities, and this may be one of those cases.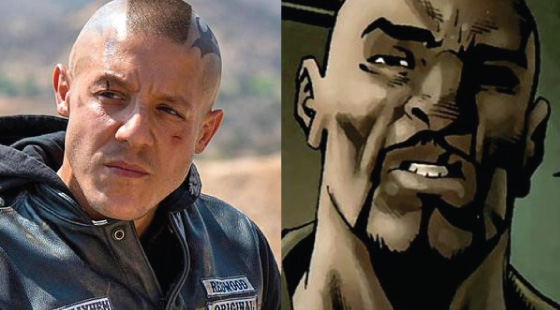 "Shades" Alvarez
Sons of Anarchy fans spent years getting to know Theo Rossi as Juan Carlos 'Juice' Ortiz. A biker who regularly finds himself stuck between a rock and a hard place. Often due his own stupidity. Those of you who are expecting the actor to do something similar in Luke Cage will be disappointed. However, as this time around he's playing someone with a bit of brains.
It's been confirmed that Rossi will be playing "Shades" Alvarez in the Marvel Cinematic Universe. He will be making his debut in the third original Marvel Netflix series. Not much is known about what kind of role he will have in the overall plot of Luke Cage. But he has been described as being "relentless and menacing, smooth and manipulative, street smart and controlling". In the comics, he and the show's titular character actually go way back, as they were both members of the street gang known as The Rivals. In the years since his introduction, they have clashed many times. For many different reasons, and that tradition is expected to continue in live-action.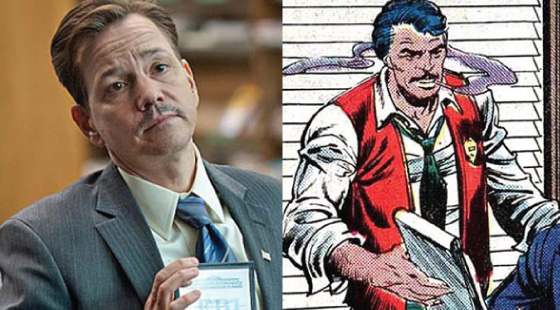 Detective Rafael Scarfe
Remember how I said we would get into Detective Rafael Scarfe later? Well, the time has come. First appearing in a 1975 Iron Fist comic. Scarfe is a war veteran and an honest cop who serves with the New York Police Department. He will be partnered with Misty Knight at the start of the series. He will presumably become involved in the larger plot of Luke Cage either investigating the titular character or looking into the criminal dealings of Cornell "Cottonmouth" Stokes.
Related stories
Did luke cage make our list of "
4 top black super heroes
"
The making of Luke cage Netflix series
Luke cage season 2 wrap up